NOTE: This review may contain spoilers – pesky things, really – so read with caution.
I had the privilege of watching Avengers: Age of Ultron tonight and decided to write a quick post about with my "reactive review."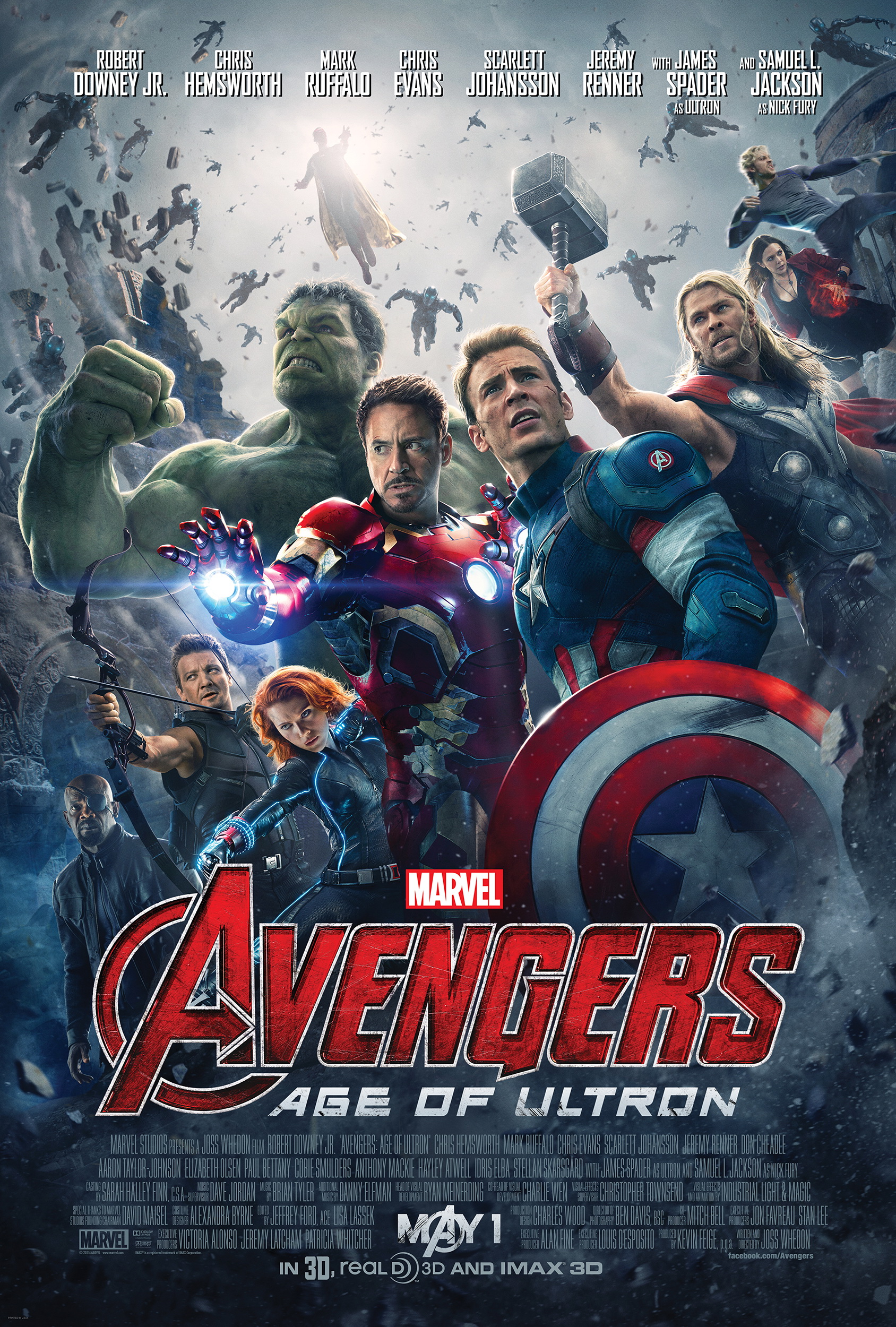 Though I wouldn't necessarily say that Marvel outdid itself with the latest installment of Avengers, it was an entertaining film. Avengers: Age of Ultron had the signature humour one would expect from a Marvel film – with Ironman (Robert Downey Jr.) providing much of the comic relief in the film. The film also did a great job of introducing original origin stories for two well-known characters: Quicksilver and the Scarlet Witch. Another new character, the Vision, also had a spectacular debut. Not to mention, the villain – Ultron – was nothing to sneeze at…
So why did it feel as if something was missing?
Well, something – or rather someone – was missing…and I think (with all the spoilers and discussion going around) we can all guess who…
Loki, of course.
I knew going in that Loki wasn't going to have a role in the film – Joss Whedon had already discussed that (with his reasons) at length, but I was hoping that another character would make up for the lack…but, alas, it seems that Loki is hard to replace.
Though, I guess he was there in spirit since his staff played quite an important role in the film.
But I also felt that Thor was underdeveloped/underused in this film. (It seems that the Asgardians just couldn't get a break in this film.)
While its true that Thor plays an important role in discovering the existence of the infinity stone and in the creation of the Vision, he otherwise delegated to action sequences rather than having his own personal narrative. On the other hand, the Hulk, Black Widow, and Hawkeye are heavily explored as characters – which is a refreshing turn of events.
Another refreshing change in the film was Ultron. Despite this film's villain being a man-made and completely avoidable disaster, Ultron made sure that the heroes had to work to bring him down. He was unpredictable and a force to be reckoned with. Plus, he one-liners were funny. 🙂
Overall, Avengers: Age of Ultron packs a "mighty punch" with its flawlessly executed CGI and cinematography. It was highly entertaining and, judging by the cheer that went up in our theatre tonight, a crowd favourite!
–Rika Ashton
(aka Film Critic)
---
---
---
---
---
---
---
---
---
---