We're wishing a happy release day to Jayne Castle (aka Jayne Ann Krentz) and Jeaniene Frost!
Jayne Castle's futuristic paranormal romance, The Hot Zone – book three of the Rainshadow series – is in bookstores today.
The world of Harmony has its wonders, one of them being Rainshadow Island. Just beneath its surface, a maze of catacombs hides a dangerous secret……
Halloween—with its tricks and treats—is a dust bunny's dream come true. Just ask Lyle, Sedona Snow's faithful sidekick. But for Sedona, it's a nightmare. Though her new job managing a small hotel and tavern on Rainshadow is helping her move on from her tragic past, a bizarre disaster down in the catacombs has brought a pack of rowdy ghost hunters to her inn.
And now, Sedona's ex has arrived on the island, claiming he wants to get back together, just as a newcomer appears to have a strong interest in her. Cyrus Jones is the new Guild boss in town. He has his own agenda when it comes to Sedona, but even the best-laid plans are no match for the passion that springs up on Rainshadow….
And Jeaniene Frost's new adult novel, The Beautiful Ashes – book one of the Broken Destiny series – is also hitting the shelves today.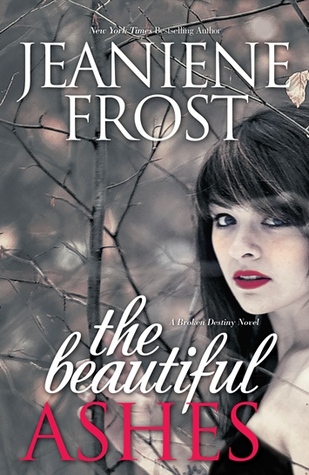 In a world of shadows, anything is possible. Except escaping your fate.
Ever since she was a child, Ivy has been gripped by visions of strange realms just beyond her own. But when her sister goes missing, Ivy discovers the truth is far worse—her hallucinations are real, and her sister is trapped in a parallel realm. And the one person who believes her is the dangerously attractive guy who's bound by an ancient legacy to betray her.
Adrian might have turned his back on those who raised him, but that doesn't mean he can change his fate…no matter how strong a pull he feels toward Ivy. Together they search for the powerful relic that can save her sister, but Adrian knows what Ivy doesn't: that every step brings Ivy closer to the truth about her own destiny, and a war that could doom the world. Sooner or later, it will be Ivy on one side and Adrian on the other. And nothing but ashes in between…
We are very excited  to get our hands on both novels! Happy reading!
–Rika Ashton and Chaos Ashton
(aka Bookworms)
August 26, 2014 | Categories: Favourite Authors | Tags: adrian, books, broken destiny, cyrus, futuristic, ivy, jayne ann krentz, jayne castle, Jeaniene Frost, love, new adult, paranormal romance, rainshadow, reading, release day, sedona, the beautiful ashes, the hot zone | Leave a comment
---
---
---
---